In a short time, COVID-19 has become an inescapable part of our lives which can be overwhelming and stressful. It's affecting everyone around us, and in many ways.
24/7 media coverage
Complete disruption in our everyday lives – both at home and at work
The tragic consequences of the virus
Social isolation and physical from those closest to us
Whether you are a bus driver, a teacher, an educational assistant, a principal or an administrative support professional — as front-line workers in our schools, education staff often have greater stress and feelings of anxiety than experienced in many other occupations. You work hard everyday to make a difference and support student success, while, at the same time, worrying about monumental changes in the way you do your work and the physical health and safety of your students, your co-workers, your family, and yourself.
As front-line workers in our schools, education staff often have greater stress and feelings of anxiety than experienced in many other occupations.
To start, it's important to recognize that feeling stressed and anxious is a normal response, and one that is expected during times like this. However, too much anxiety can contribute negatively to your health and well-being. 
Here to Help has an infosheet
 with actions you can take to ease the uncertainty.
Everyone reacts to anxiety differently, so it is important to take time to recognize what you are going through and understand your own emotions. As difficult as it can be, remember to be kind to yourself. Remember, you are not alone with your feelings. Before you can take care of others, be sure to take care of yourself. Try 
this article from Psychology Today
 for practices to maintain your emotional health.
It can help to unplug from social media and the news. While it is important to stay up-to-date using reliable sources, the constant stream of discussion around COVID-19 can be too much at times. Here are some other anxiety coping strategies.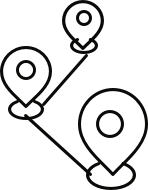 It's ok to distract yourself and think of something else. Try meditating or going for a walk (inside or outside) – something that will allow you to relax.
It's Okay to Ask for Help
Even though your work is focused on helping others, as front-line workers in our education system, you still need help and support of others as well. This can be difficult when we are required to be socially distanced or isolated; however, using technology such as video messaging can help connect us. The way we connect with family and friends may have changed, but that doesn't mean we have to stop seeing them all together. Social interactions can be uplifting in these uncertain times. If you need professional help, doctors and mental health professionals are also there to help you make it through.
This article
 from The Conversation has more information on the best way to do that.
Your Wellness Support Team is Here for You
If you need help and advice to find mental health resources for anxiety or other mental health challenges you are currently facing, the CMHA-Manitoba & Winnipeg Wellness Support Specialist team is here to help you find the resources and support you need. Our specialists have years of training and experience working in both education and mental health and can be reached by phone at 1-877-602-1660 or by email at info@careforallineducation.com. To learn more about your dedicated support team, visit the Care to Speak section of our website: Care to Speak Wellness Support Specialist Team.
For more information, we have compiled a list of resources to help you cope up with anxiety during these difficult days.
Pre-recorded Webinars and Media
6 Tips to Respond to Employee Anxiety About COVID-19
Meant for employers and managers, this webpage created by the Canadian Mental Health Association contains tips for responding to the feeling of anxiety staff may be having.
7 Science-based Strategies to Cope with Coronavirus Anxiety
In this article hosted on The Conversation, psychologist Jelena Kecmanovic provides science-based methods on dealing with anxiety caused by COVID-19.
How to Stay Psychologically Healthy During the Coronavirus Outbreak
This article by Psychology Today provides proven techniques for managing stress and anxiety over the COVID-19 outbreak.
Tips for Supporting Your Mental Health Through the COVID-19 Pandemic
Written by BC Mental Health and Substance Use Services, this article contains a list of seven tips for maintaining a positive well-being during these difficult times.
COVID-19 Anxiety Coping Strategies
Provided by SafeCare BC, this graphic contains a quick guide that can easily be referenced for strategies to cope with the anxiety that may arise from COVID-19.
This article written by the Canadian Mental Health Association's BC Division is a reminder that it is normal to have feelings of anxiety in the situation caused by COVID-19. Rather than let it control your life, the article explains how you can take action to take care of your life.
Anxiety Canada knows you are not the only one struggling with anxiety during these difficult times. These series of town hall videos provide Canadians with effective strategies on dealing with the anxiety caused by COVID-19.
Free resources to help with your anxiety available from your phone
Suicide Prevention & Support Line
If you are considering suicide or are concerned about someone who may be, call the Suicide Prevention & Support line. Someone will be ready to listen and speak to you.
Call 1-877-435-7170 anytime.
If you are suffering from depression or anxiety, Text4Mood sends you a daily inspirational text message to support positive mental health.


To join, text Mood to 760-670-3130.